The Art of
HIGH SHINE
If shoe care is more of a ritual than simply giving your shoes a 'once-over'. If you take pride in your shoes looking perfect, all of the time, then you are probably interested in or maybe already partaking in the 'Art of High Shine'. It is addictive, satisfying and rather relaxing. It also lends itself perfectly to those with marginal OCD…
How to achieve the
PERFECT FINISH
Where many guises, you may have heard the term 'Bulling', if there is a military influence. 'Mirror Shine' if you are already a connoisseur or 'Glasagé' if you are a specialist from over the English Channel. They all refer to the art of High Shine and require; the same attention to detail, the same patience and virtue, the use of high quality materials and shoe care products. All of which can be found at Crockett & Jones.
Step 1
PREPARATION
Before one can even contemplate the art of high shine, you must follow steps 1 to 5 on our Calf Shoe Care section. Perfect this and then return to the holy grail of high shine!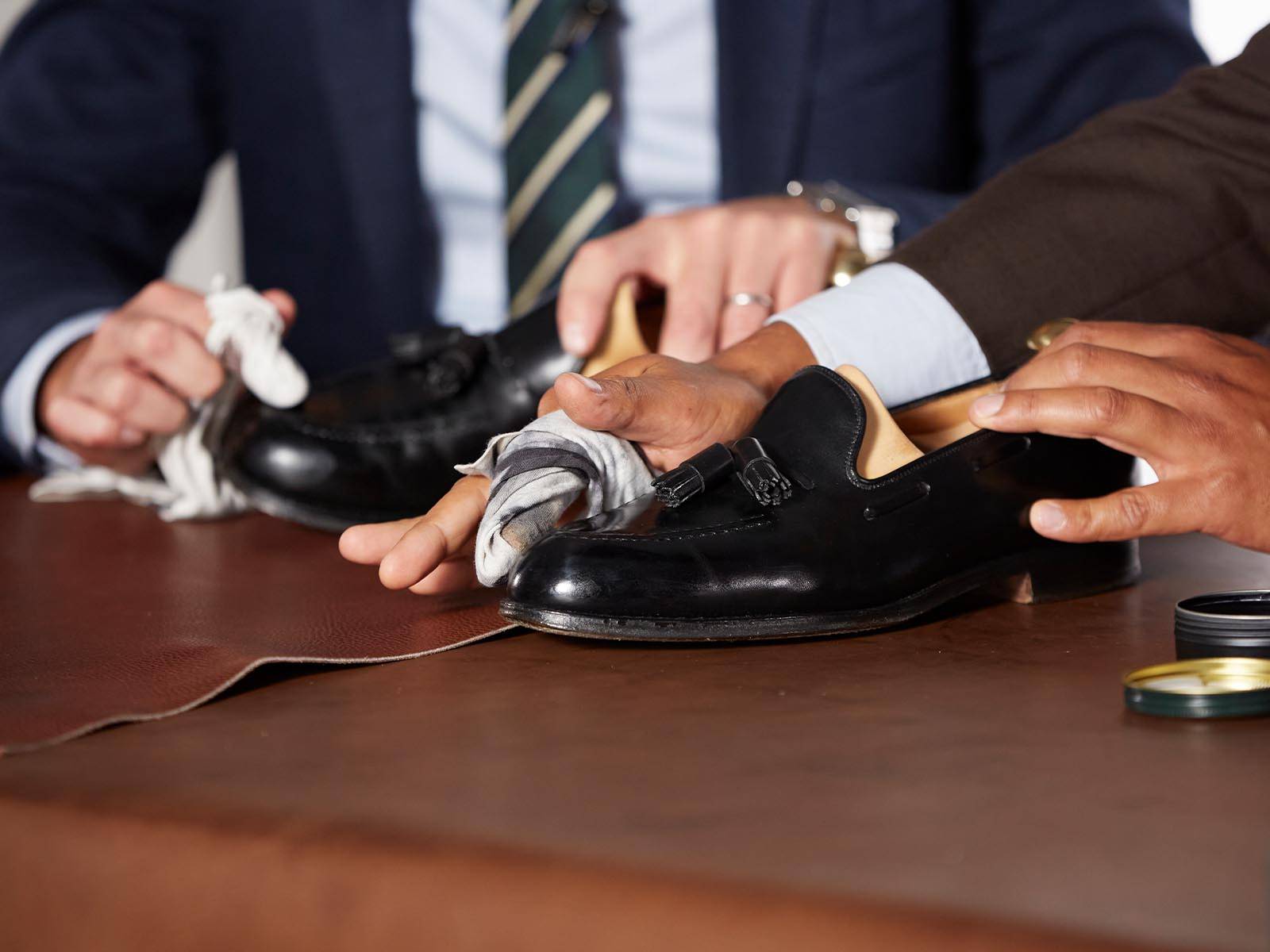 Step 2
WATER & WAX
High quality calf requires (deserves) the finest shoe care products. Fortunately, Crockett & Jones offers Saphir's Medaille d'Or Pâte De Luxe Collection of wax polish, perfect for creating a high shine.
Firstly, you need to choose the correct colour for your calf shoes. Remove the tin lid and fill the lid with a little warm water. You are now ready to begin!
It is not critical to exactly match the colour the Pâte De Luxe to the colour of your shoes because there is less colour pigmentation in this slightly harder wax polish. The colour available from Crockett & Jones have already been matched to our available leathers.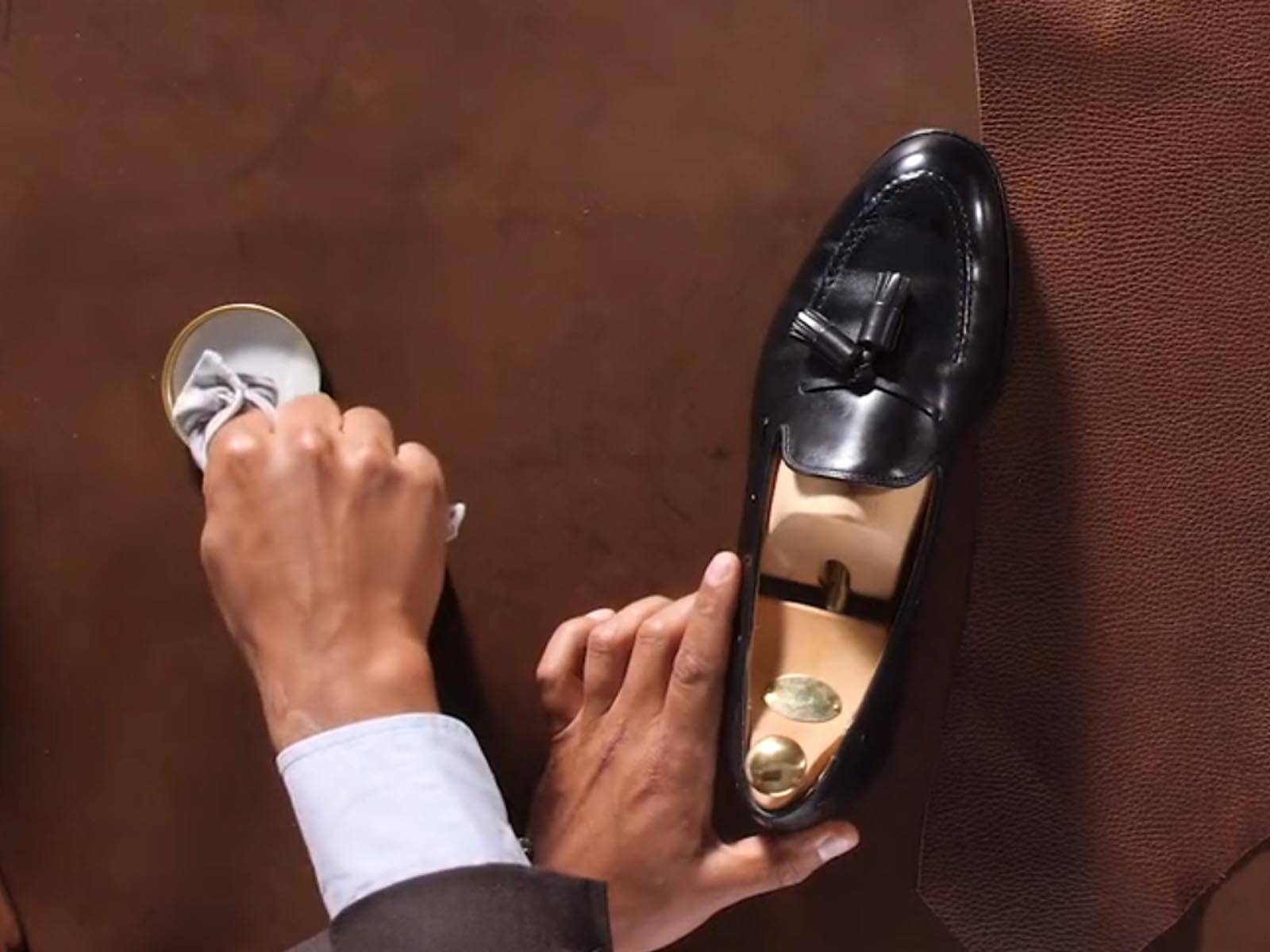 Step 3
TAKE YOUR TIME
It is very important to build your high shine up in layers, using small amounts of product for each layer. Allow each layer of fine wax create a smooth finish. Through practise, you will get better at gauging the amount of wax and water you can use as you build up your shine.
As Ben & Chris are keen to point out, this is a stage that requires repetition, so one can take their time and relax into the meditative process. We would also like to point out that we do not actively encourage drinking, but if you would like to enjoy a tipple, now would be the perfect time.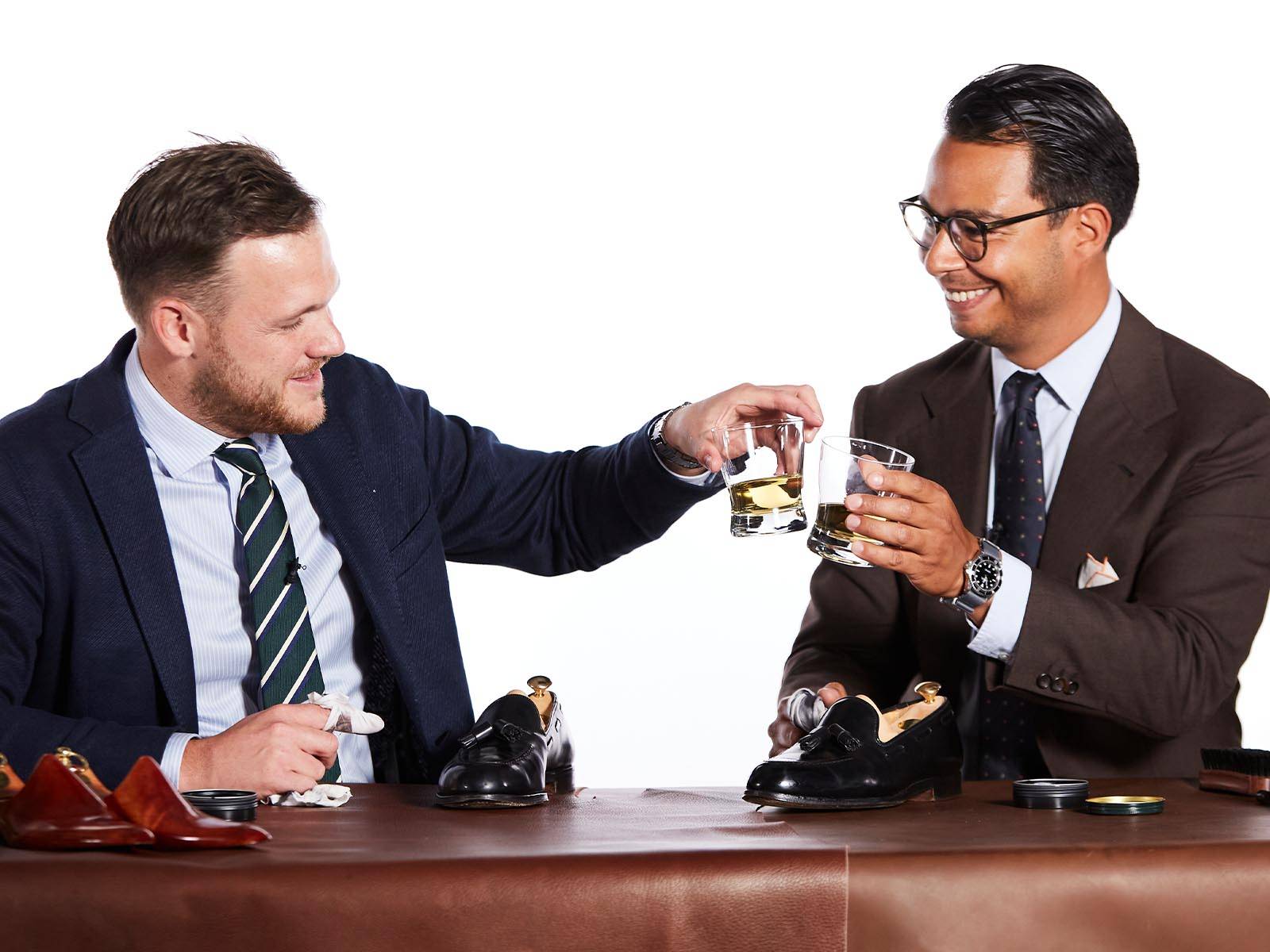 Step 4
A TRICK OF THE TRADE
During filming, both Ben & Chris were so kind to stay up with us during the filming and it puzzled us all as to why they travelled up with furniture polish... needless to say, all became clear once the art of high shine began!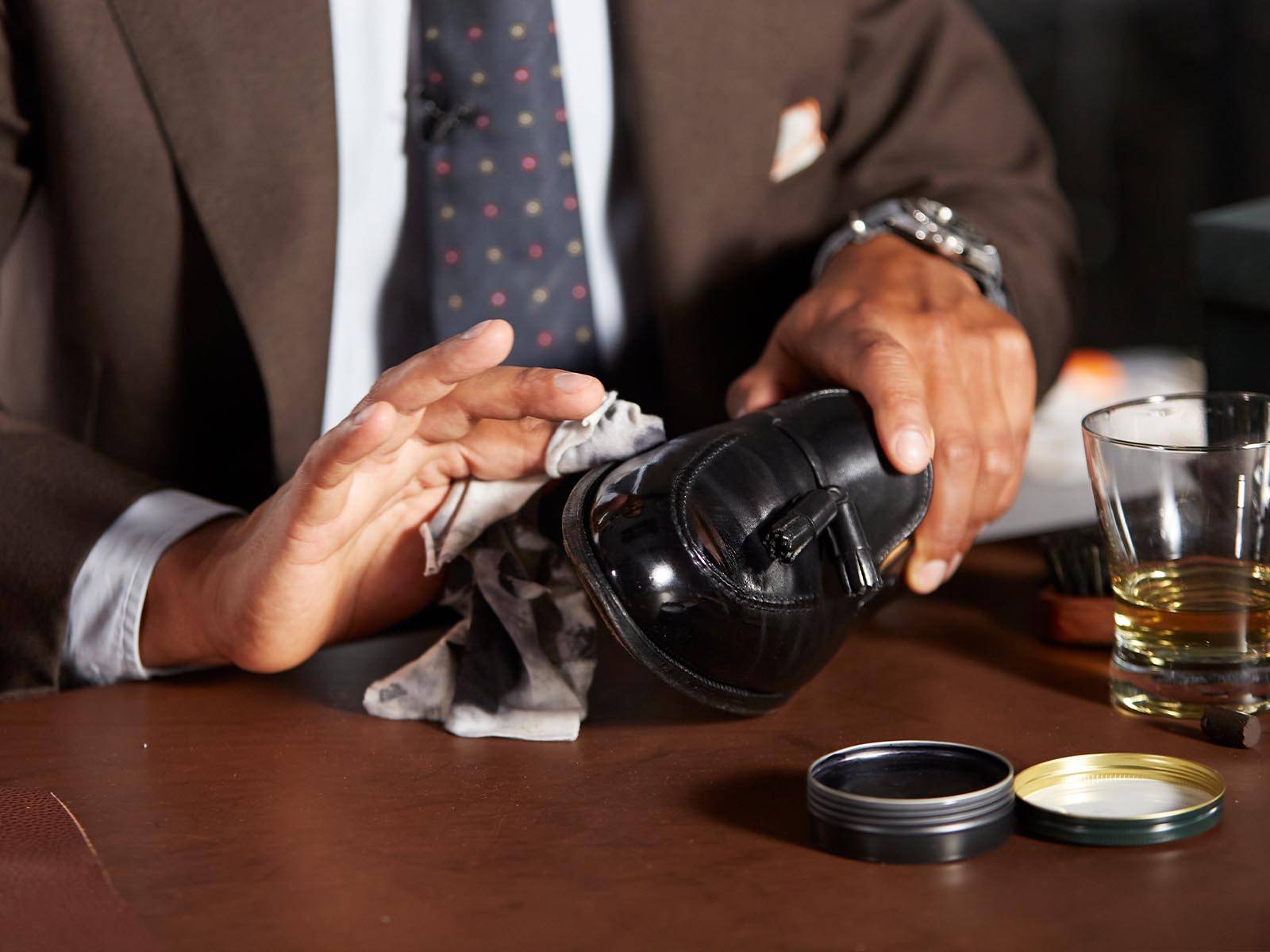 Step 5
THE CHAMOIS
After 20 to 30 minutes of building layer upon layer of polish, your toes should be gleaming. To complete the finish and remove any remaining swirl marks from the cotton cloth, reach for your aged Chamois leather.
We recommend looking after your Chamois and to use the same piece for many years. it will hold a small amount of wax in its fibres and get better with age. The one we used in the film was already 9 years old and travels around the world regularly!